Rolex Milgauss ref. 116400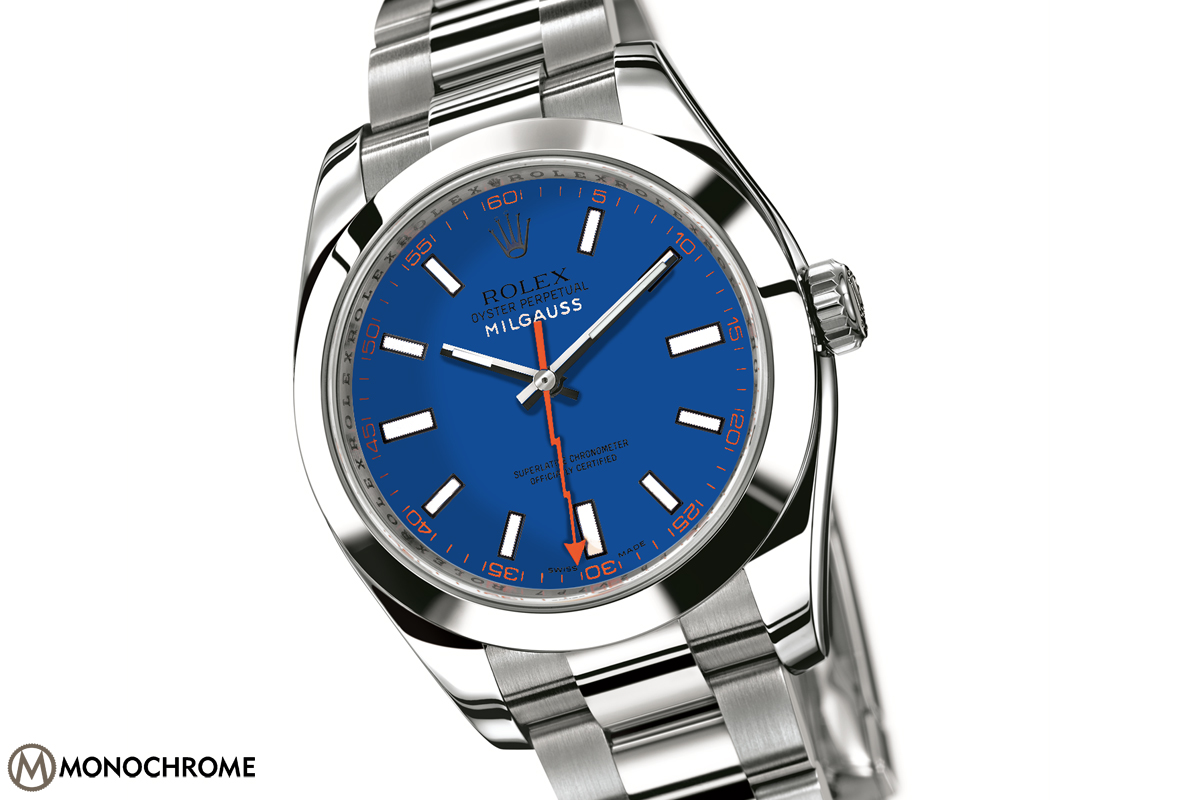 We heard rumors that the version of the Rolex Milgauss with black dial and 'normal' sapphire crystal will be discontinued, meaning that only the model with black dial and green crystal and the one with the white dial will remain in the collection. So, how about adding a blue-dial Milgauss?
Rolex Sky-Dweller in stainless steel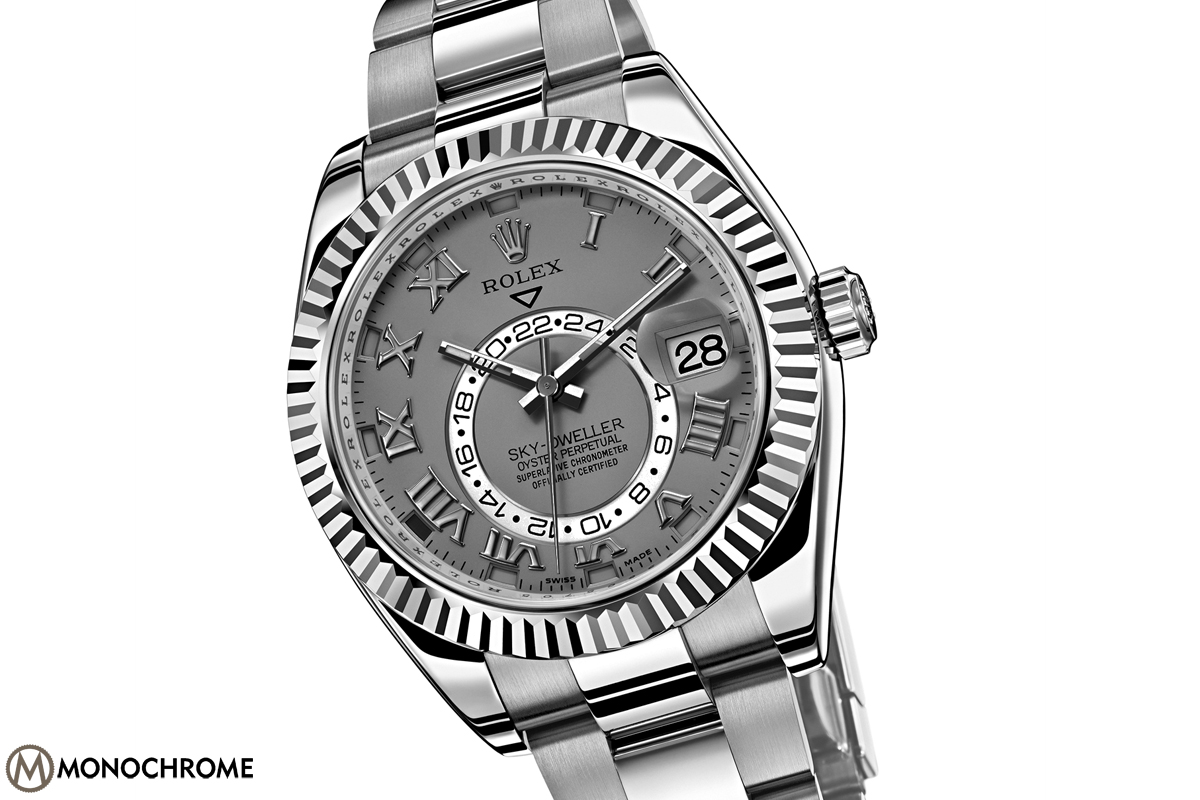 We would love to see a stainless-steel version of the Rolex Sky-Dweller, the most complicated timepiece in the entire Rolex watch collection. Rolex, like many other luxury watch brands, tends to first introduce its new models in gold and follow up with stainless steel versions a year or two later. Chances that Rolex will ever introduce a stainless-steel Sky-Dweller are slim, however; the Rolex Day-Date, for example, has only ever been made in precious metals. However, we dream of seeing a stainless-steel Sky-Dweller, preferably with an anthracite dial, as imagined above.
So will we see anything like these imagined Rolex watches? Stay tuned to WatchTime.com and our blog, monochrome-watches.com, for live reporting from Baselworld.