In Last Week's "Monochrome Monday" post, the Monochrome team gave you our ideas on what could (and, in our opinion, should) be Rolex's new models at the upcoming Baselworld fair. Tudor, having been in the shadow of its big-brother brand Rolex for several decades, has been mounting a rather successful comeback in recent years. Tudor did so by brilliantly resurrecting vintage models from its past and adding modern twists. Much like its big brother, Tudor guards its secrets carefully, especially when it comes to new product releases, so the only way to for us to get a glimpse of its future is to dream up our own wish list for new Tudor watches in 2014.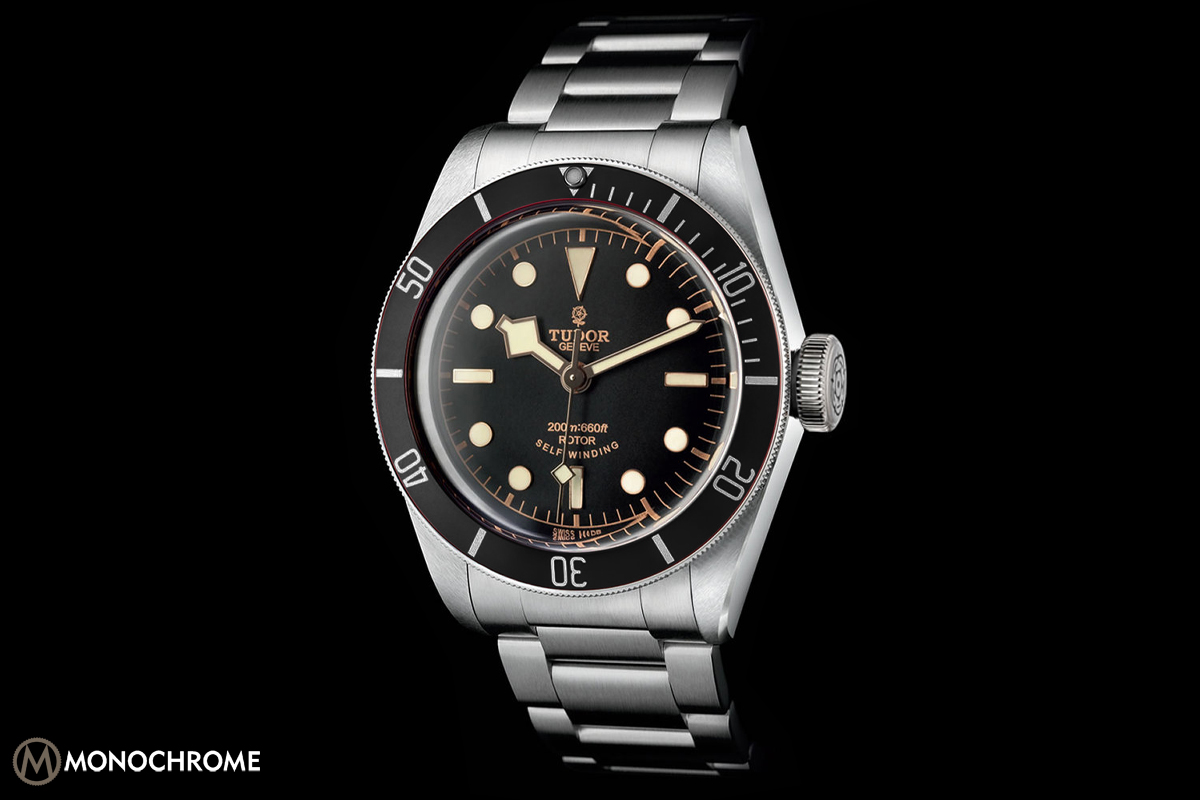 As stated above, Tudor's designers have quite a crush on vintage styles, specifically the brand's own. We join them in our appreciation of the Tudor models of yesteryear, like the old Submariner Snowflake, the Sub Big Crown, and the Big Block chronograph. Versions of these and other models have found their way into the current collection: Just think of the Heritage Chrono (inspired by the Monte-Carlo), the Black Bay (inspired by the 7924 Big Crown) and the Pelagos (that resembles the Tudor Submariner with Snowflake hands). Here, through the magic of Photoshop, we present to you two new watches that we hope to see Tudor release this year.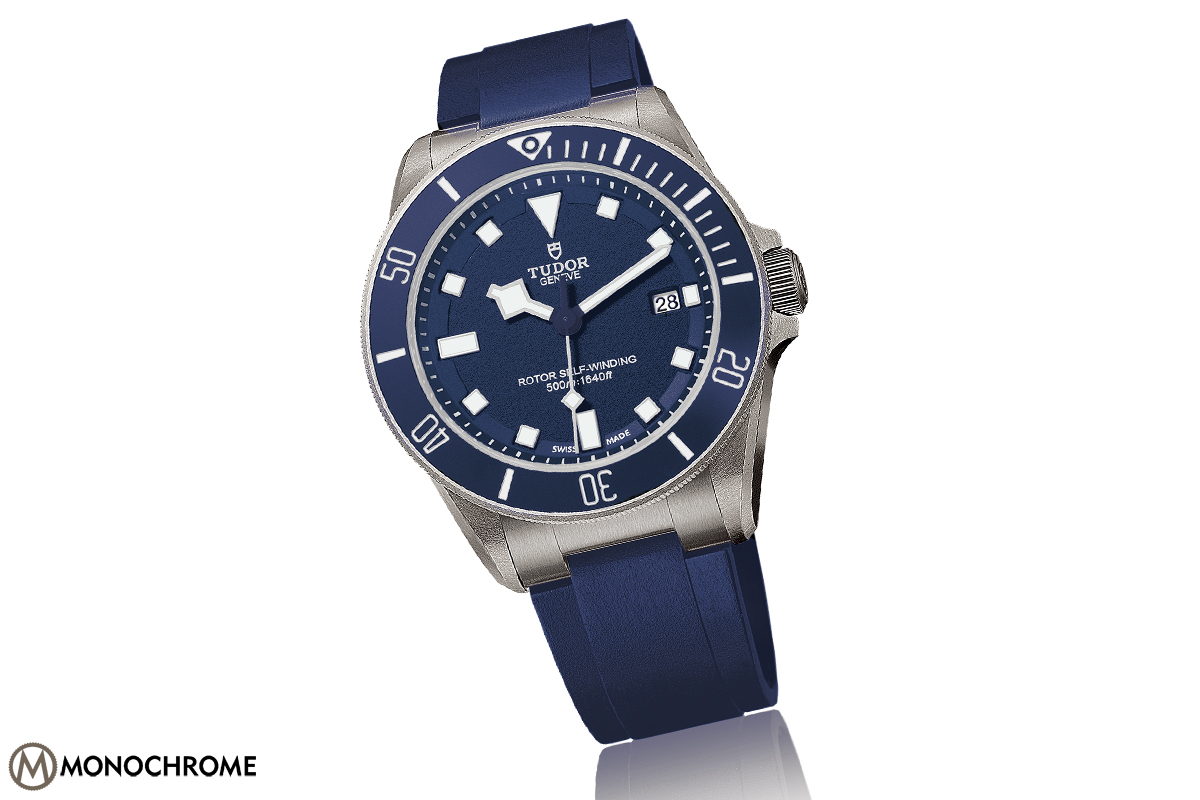 Tudor Pelagos Blue Dial Ref. 25500TB
The Submariner Snowflake is probably one of the true Holy Grails for Tudor collectors (and probably for some Rolex collectors, as well). It used basically the same case that Rolex used for its Submariner, with a depth rating of 200 meters. It came with a black or blue dial, and we particularly love the blue-dialed Snowflake. Tudor could pay tribute to this important timepiece with a blue-dial/blue-strap version of the Pelagos, a watch full of pluses: titanium case, water-resistance to 500 meters (enough for 99.99% of us), a helium-release valve, and a very clean and legible dial, featuring the famous square-end minute hand. Don't you think that it would look stunning on a blue rubber strap?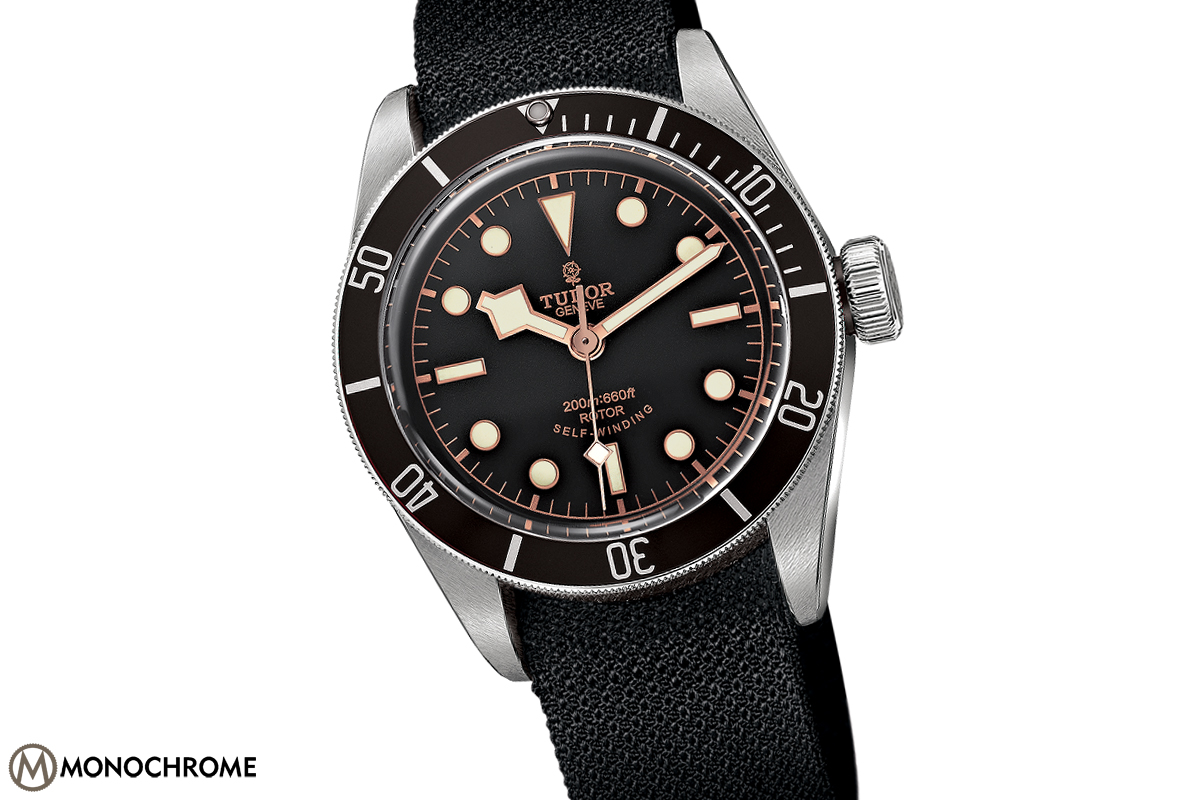 Tudor Heritage Black-Bay Black Ref. 79220N-BC
The Tudor Heritage Black Bay is one our favorite re-edition watches released within the past few years. It uses elements from the vintage Tudor Ref. 7922, Ref. 7923 and, mostly, Ref. 7924, as indicated by the exact same writing on the dial (especially the curved "self-winding"), a case without crown-protection, a domed crystal and a gilt dial (meaning some gold-tone inscriptions). Okay, the "snowflake" hands were not part of the earlier references (which were delivered with Rolex "Mercedes" hands), but they look great. All of these elements are really appealing for vintage lovers like us. The only thing that disturbs us about the current Black Bay is the red bezel, which looks a bit odd in this context. So we've imagined a black-bezel Black Bay. Also, to get closer to the original, we've imagined it with a "big crown."
Baselworld 2014 starts next week! Stay tuned to our blog, Monochrome-watches.com, for live reports from the fair.